Isadora é uma bruxinha muito fofa que ama magia, padaria e tudo relacionado ao mundo dos pães. Ela gosta muito de criar e testar novas receitas e sempre está aprontando peripécias na cozinha de sua casa.
Ilustrações feitas digitalmente no Procreate.
Original character.

Isadora is a cute little witch who loves magic,  bread and all things bakery. She loves testing and experimenting with new recipes and she is always having fun at her kitchen.
Illustrations made in procreate.
    Testing some outfit options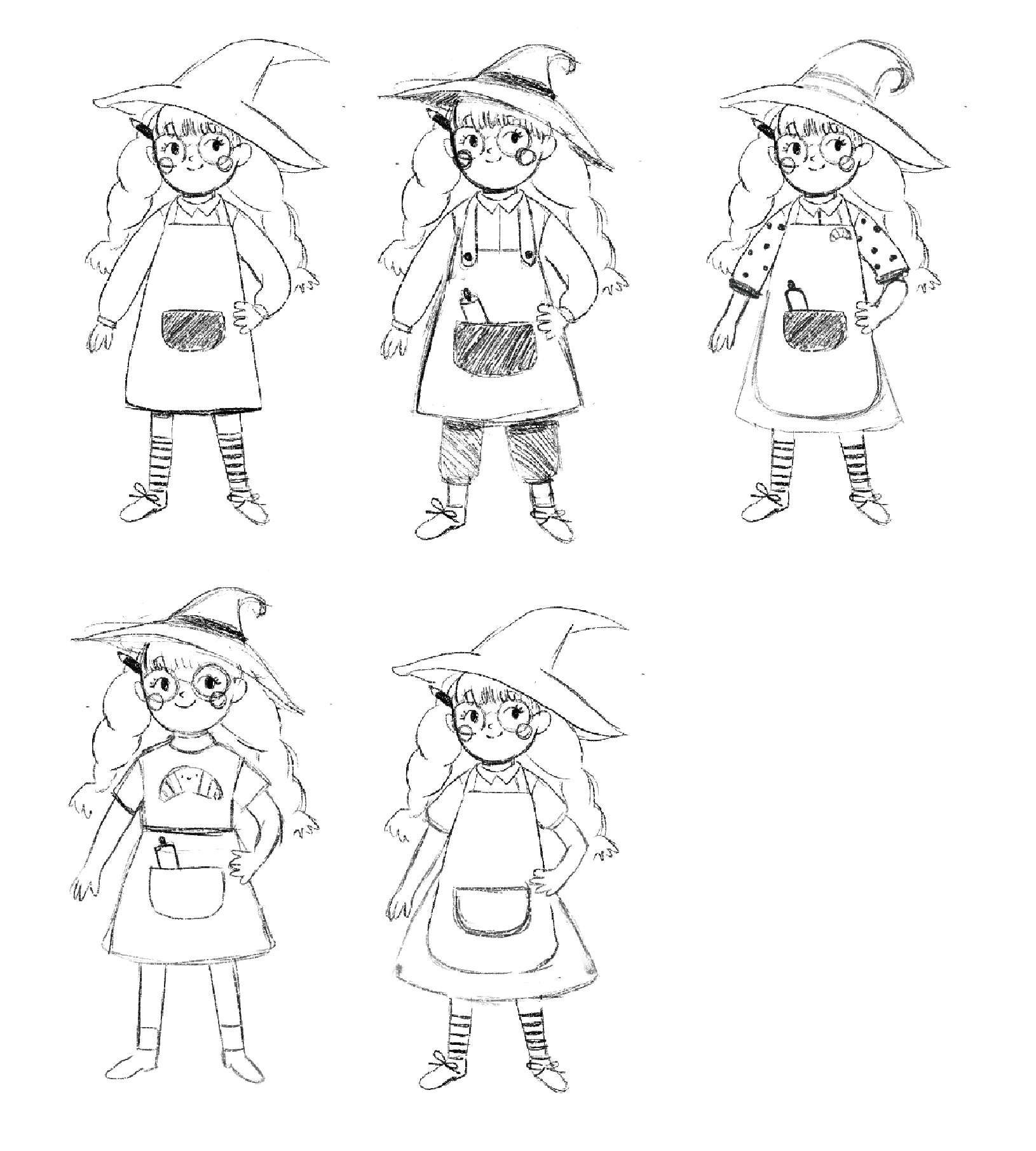 Model sheet and poses
​​​​​​​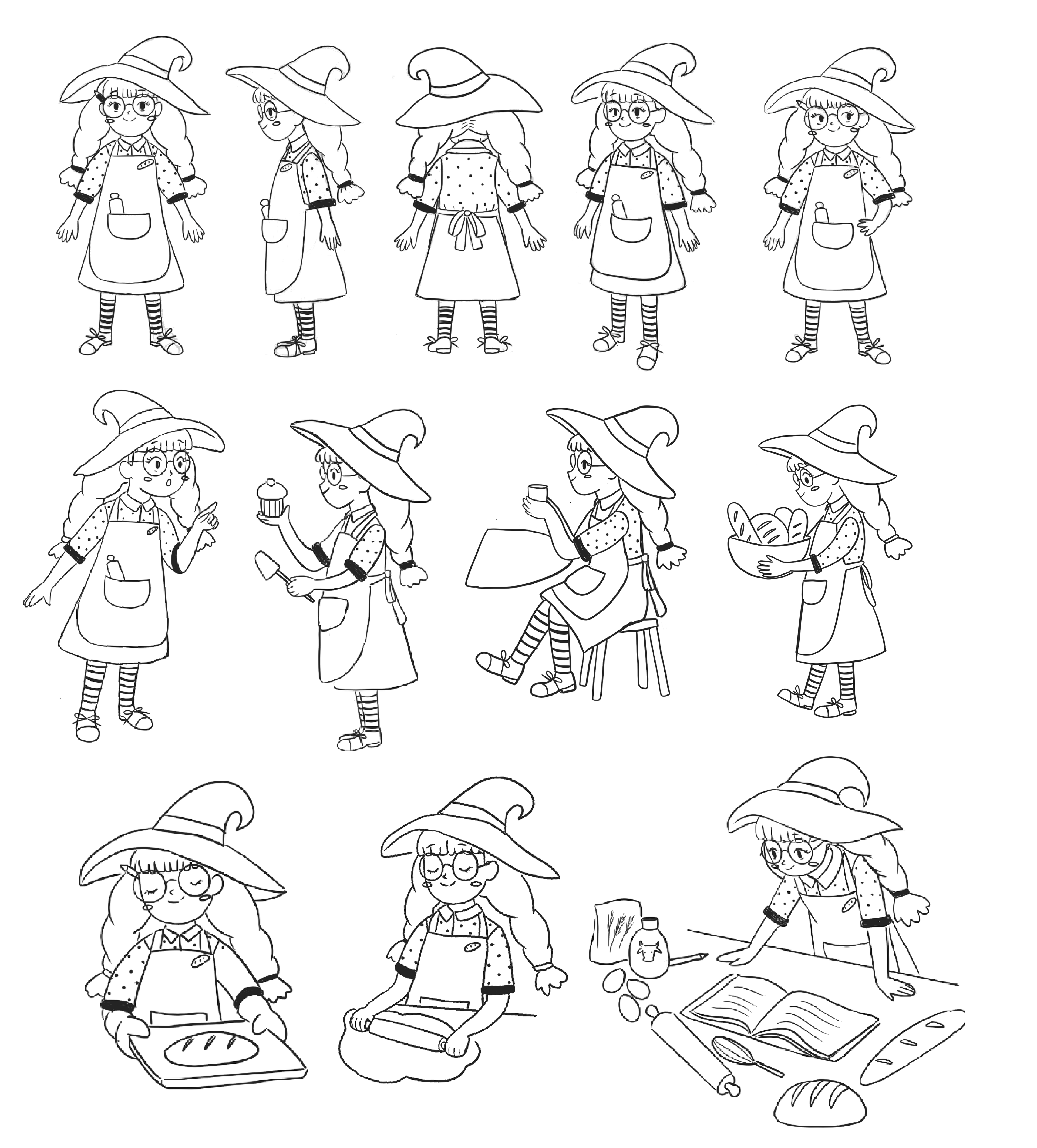 3) Expressões faciais / Different expressions